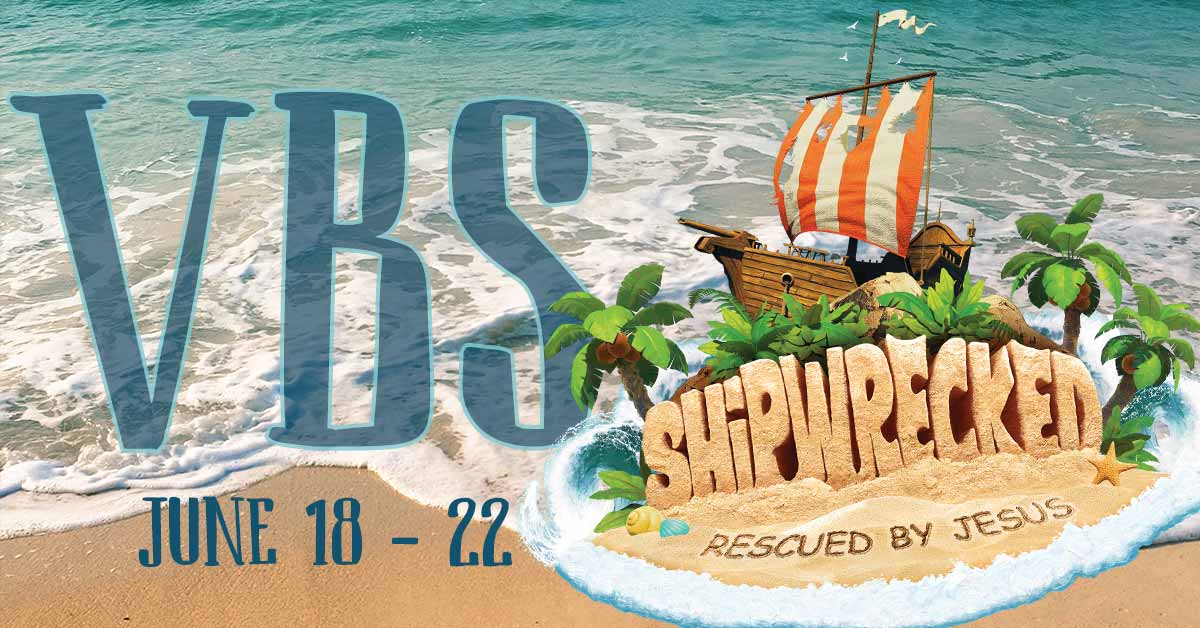 Dear VBS Families,

OLA VBS 2018 Shipwrecked Adventure will be another year dedicated to improving OLA's VBS Program to enhance our Children's Catholic Spiritual Formation and Church Community Experience. We want children to feel included, important and experience equality. We believe these changes will improve directorship, station leaders and group leaders. We provide dinner for over 350 persons per evening in a 20 minute time period.
As a result of compiling last years surveys, comments, facilities, volunteers, children, and financial budgets we believe the following changes will enhance the program.
Registrations: Registration Deadline Dates will be Firm. ALL REGISTRATIONS MUST BE COMPLETED TO BE CONSIDERED REGISTERED. Incomplete registrations will be placed on the waitlist.
Participant Registration Form will only allow 1 person request.
Enrollment Limitation: All Late Enrollments will be added to our waitlist and be notified if there is a space available.
Food Limitations: If your child has dietary restrictions or aversions we will do our best to accommodate those needs but it is the parent's responsibility to provide safe appealing foods for their child.
Volunteer Training Meeting is Mandatory. If you have a date conflict you must contact Silvia to be updated and informed before the Meeting Date. (ola_vbs@yahoo.com or 209-535-7690)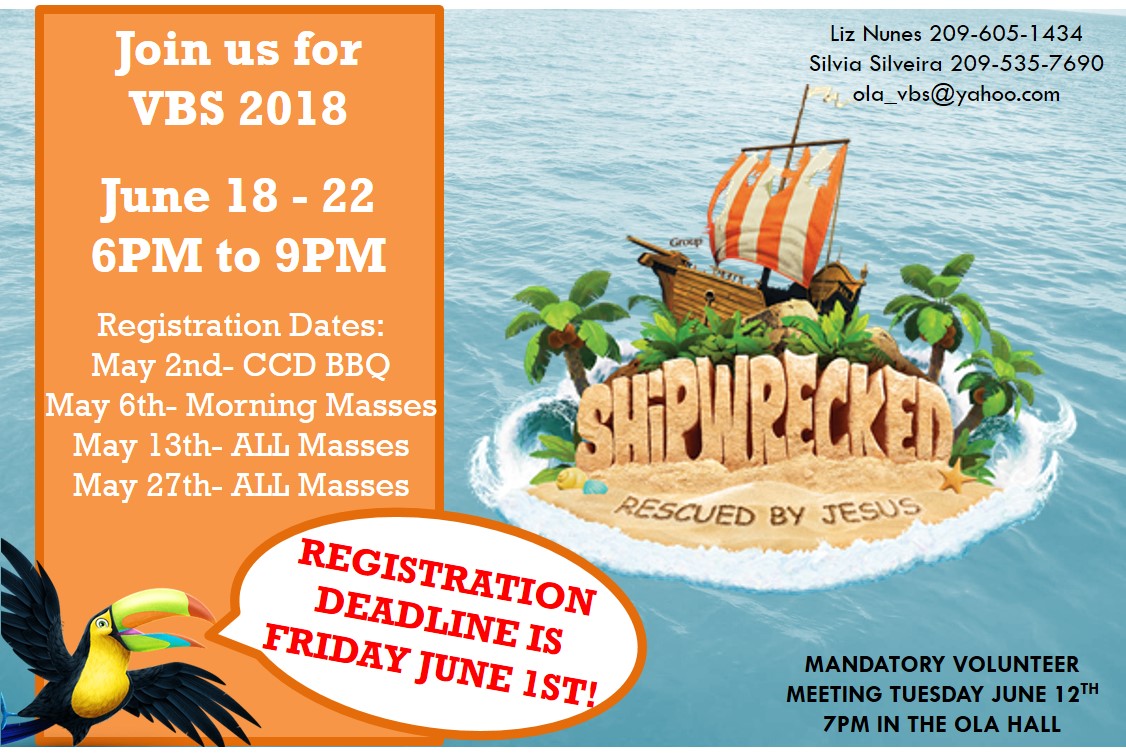 Interested in becoming part of the VBS Team (Help with registration, decorating, order crafts, station leader, etc.) you can contact us via email at any time: ola_vbs@yahoo.com