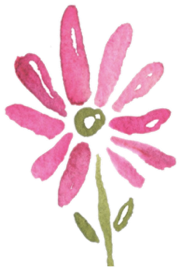 Our Lady of the Assumption
Walking with Purpose Women's Bible Study
Hosted by: Daughters of Mary
Kick Off Event/Open House: Thursday, September 28th at 7:00pm
Starting: Thursday October 19th from 6:45pm-8:30pm
Courses:
Opening Your Heart: The Starting Point
Opening Your Heart is the foundational 22 session course designed for women who are new to Walking with Purpose, even those with more experience in Bible Study. Join us as we take a deeper dive into the core questions that we need to wrestle with if we want to experience all that God has for us. Some of the questions we'll explore:
● How can I conquer my fears?
● What is the role of the Holy Spirit in my life?
● What does the Eucharist have to do with my friendship with Christ?
● What are the limits of Christ's forgiveness?
● Why and how should I pray?
● What is the role of suffering in my life?
● What challenges will I face in my effort to follow Jesus more closely?
Touching the Divine
Touching the Divine is for women continuing the WWP experience. This 22 session course draws us into a deeper relationship with Jesus as we reflect on Christ's personality through study of the Gospel of John. Knowing Him more intimately will increase our love for Him. John will teach us how much Christ loves us and how His love is the true satisfaction of our souls.
Please register by clicking on the link on the left side of this screen. The parish registration fee is $20 and can be paid at the Walking With Purpose Kick Off or at your first session. Once you've registered, please order your Opening Your Heart or Touching the Divine study guide. The fee for the study guide is $40 plus shipping and handling. Order your study guide by clicking on the link on the left side of this screen.
Please feel free to contact Isabel or Jean if you have any questions.