LifeTeen Schedule – Spring 2022 Schedule
LifeTeen meets every Sunday from 3:15pm-5pm in the Youth Room!!
Sunday, May 1st
No LifeTeen Sunday, May 8th – Mothers Day
Sunday, May 15th
Sunday, May 22nd – End of Year Social!
Fall Retreat 2021 – Merciful
Fall Retreat 2021 looked a little different this year, but we are so grateful for to time spend with one another and with Our Merciful Lord!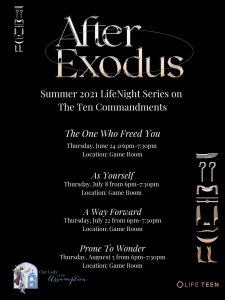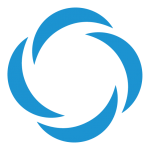 LifeTeen Registration 2021-2022 NOW OPEN!!!!!!
Leadership
Eryk Sanchez – Youth Minister
Anna Vierra – Faith Formation Director
Core Team:
Mady DaRosa
Taylor Drumonde
Miranda Kindberg
Lisa Sanchez
Joseph Sousa
Gabriel Teixeira
What is LifeTeen?
Life Teen is a high school ministry that meets regularly all year long. During the academic year we meet for Lifenights every Sunday before 6 PM Mass (3:30 PM – 5 PM). During the summer our Lifenights conclude in lieu of several weekly events. Schedule TBA
As a Eucharist-centered movement within the Roman Catholic Church, Life Teen leads teenagers and their families into a deeper relationship with Jesus Christ and His Church. With the Blessed Virgin Mary as our intercessor and guide, Life Teen seeks to unleash the fullness of the Sacramental power present within the young Church.
We encourage all of our teens to register to be a part of this wonderful program! Please do so by clicking the red button above. Please call the parish office to see what events are coming up
LifeTeen Philosophy
Because teenagers tend to be in a period of their lives different from any other, oftentimes they can find themselves rebelling or shutting down when the faith is discussed. There is a lot of pressure on them to be accepted and wanted by others, and it can be a great temptation to disregard the faith.
We believe the law of God is written on the hearts of all people (Romans 2:15) and that "it is Jesus [we] seek when [we] dream of happiness…" (Pope St. John Paul II). We believe that our hearts are restless until they rests in the Lord (St. Augustine).
Sometimes, youth don't know that the answers to all of their big questions is in the Lord and faith He has given us. The youth of our world are searching for fulfillment and joy just like everyone else. Fortunately, we have our great God who understands that and provides for our every need (Psalm 16:11, 22:26, 107:9, 145:16, Matthew 7:7-8, John 4:14, 6:35, etc).
It is our firm belief that "Each of us is willed. Each of us is loved. Each of us is necessary." (Pope Benedict XVI). Each teen who joins us for a Lifenight, Summit, or another event, is a necessary and important part of the Church and of the world. As a Core team, we recognize that, and regard each teenager and family with the respect due to them: for they are not only on the road to sainthood, but cherished and bled for by Almighty God.
And so we hope to continue the work done by their previous Catechism programs: to deepen the faith and sense of belonging to the Catholic Church, to committing themselves to a personal relationship with God characterized by a vigorous sacramental life, a lifelong pattern of prayer, Christian service, and growth in their understanding of the Catholic faith.
Our hope is not that we will form educated students, but that we will form dedicated disciples!